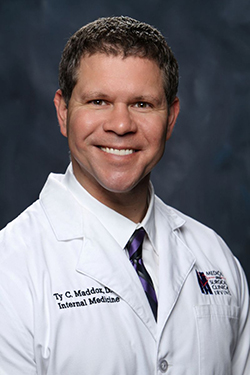 Ty C. Maddox, D.O.
Diplomate, The American Board of Internal Medicine
Obesity and weight related health issues such as diabetes, high cholesterol and high blood pressure have become an increasing public health concern in the United States today. As a specialist in internal medicine I work daily with individuals to help prevent and treat these conditions. 
Click here to learn more
Although significant weight loss can change the course of these disease processes in many cases, individuals struggle with achieving weight loss and ultimately maintaining a more healthy weight for their long-term goals. Studies have shown that structured programs are more effective in achieving these goals. The Ideal Protein® weight loss program is a medically developed and personalized weight loss protocol that helps individuals set, achieve and maintain their weight loss goals. I am excited to invite you to try this program and experience the incredible results that I have seen with my patients and experienced myself!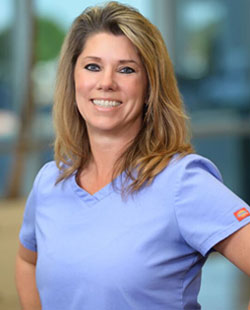 Michelle Amundson
MSCI Ideal Protein Coach
My name is Michelle Amundson and I am an Ideal Protein coach with the Medical & Surgical Clinic of Irving. I started my weight loss journey after my best friend began and inspired me to join her. I have benefited from the Ideal Protein lifestyle by reducing my weight by 23 pounds in six weeks. I feel healthy because I have lowered my body fat while maintaining my muscle mass.
Sonya Correa
MSCI Ideal Protein Manager and Coach
"I was introduced to Ideal Protein by Dr. Kelly Ryder my sport rehab doctor and his wife Cenia.. I was undergoing rehab for a serious back injury that took my fitness level from an elite runner to a 15 lb heavier, unhappy ex- runner; even walking was a painful challenge. I decided to do the program and in 3 weeks I was down to my old racing weight and I began the phasing out stages! I felt amazing on this diet and believe it helped with the inflammation I was having in my back. It all made sense and I was sold from week one;
Click here to learn more
Ideal protein worked out so well for me, I decided to give up my half marathon coaching position and personal training to go full time as an Ideal Protein health coach. I'm 100% dedicated to helping others achieve their health & fitness goals whether they have 15lbs or 200lbs to lose. Anyone can benefit from this diet."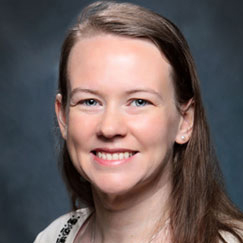 Rachael Chambers
MSCI Ideal Protein Coach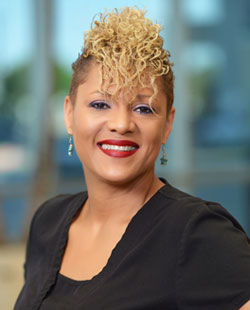 Mimi Romo
M&SCI Ideal Protein Coach
I love Ideal Protein and the program has helped me get healthy and improve my life. I have tried other weight loss programs that helped me lose weight but I was not taught how to keep the extra pounds off. My addiction to food had lead me to diabetes, sleep apnea, reflux, back pain and severe knee pain. I am no longer diabetic and my A1C of 8 and now is at 5.3. I was a size 24 and currently I wear a size 10. I no longer take medications for reflux or diabetes and I no longer need pain medications for my back or knees.
Click here to learn more
I love the maintenance education that I have been provided so that I can remain healthy. I feel like I am a new person and I am not struggling to maintain my weight. I enjoy walking my dogs on long walks without being winded or suffering with knee pain. I love being able to tie my shoes without struggling to breathe because my abdominal fat was pressing into my chest. I enjoy passing on this awesome program to clients as a Lifestyle diet coach for Ideal Protein. I want all my clients to not just lose the weight but keep those extra unhealthy pounds off. I focus on being positive and being aware of why we overeat. Emotions, busyness and social events can be hard to manage while trying to lose weight and keep it off. Please join us and we will help you be a part of the Ideal Protein journey. You can become healthy and happy like me with Ideal Protein.
Our medically developed weight loss protocol and smarter lifestyle choices education offers dieters what they really want…a structured program that can put an end to constant dieting.
Business Hours
Monday:
8:00am - 5:00pm
Tuesday:
7:00am - 8:30pm
Wednesday:
Closed
Thursday:
9:00am - 6:30pm
Friday:
8:00am - 3:00pm
Saturday:
8:00am - 11:00am
Sunday:
Closed
Virtual Coaching & Hands Free Delivery/Pickup Available
Las Colinas Hours
By Appointment Only
Open Monday – Friday
Baylor Scott & White Medical Surgical Clinic Irving – IP is Authorized to Use the Ideal Protein Weight Loss Protocol and Products. The testimonials on this website are those of the individual that is identified, you should not necessarily expect to receive these results. Typical results vary from person to person and individual to individual when the Ideal Protein Weight Loss Protocol is followed properly. You should consult your physician or other health care professional before starting this or any other diet program to determine if it is right for your needs.
2021 N MacArthur Blvd Suite 320 Irving, TX 75061 – Phone: 972-817-1224
Copyright © 2023  Ideal Protein All rights reserved.